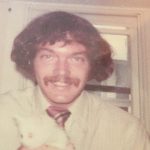 Glenn Silloway is a political scientist by training and an avid amateur historian by choice who likes research, writing, and just being in historic situations. After spending most of his adult life in Minneapolis (through 2003), he's found a good spot in Morro Bay, where history is literally beneath your feet almost everywhere you go.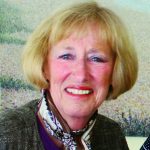 Marlys McPherson is a retired research analyst who has worked in the public, private, and nonprofit sectors. Since moving to Morro Bay in 2003, she has been an active community volunteer, serving on the boards of the League of Women Voters-SLO County, State Parks Association, Morro Bay Bird Festival, and Pacific Wildlife Care. She was also on the Morro Bay Citizens Finance Committee and the Public Works Advisory, and served one term on the Morro Bay City Council (2016-2020). In addition to her treasurer duties for the Historical Society of Morro Bay, she is on the Governmental Affairs Committee of the Chamber of Commerce.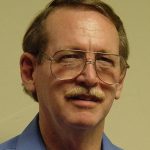 Roger Castle has been a theatre and movie technician, a contractor, an author and  is an amature historian.  He is a Morro Bay native and a past HSMB president.  He is currently managing the organization of our historical photographs and other artifacts.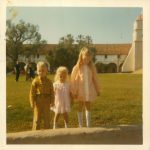 Joan Solu Joan grew up on the central coast and has lived in Morro Bay since 1998.  She and her husband John love Morro Bay and have dedicated countless hours contributing to the success of our community while they raised 4 sons here.
Her natural curiosity caused her to listen intently to the experiences of the local legends that she has met within our community and throughout the central coast.  The natural beauty and the diverse cultural and historic assets within the community continue to captivate her and these experiences helped create a desire for her to support the mission of the HSMB.  She has been a board member since 2013 and was the community lead for the City of Morro Bay's 50th Anniversary celebration in 2014.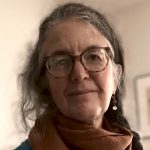 Susan Stewart is a relative newcomer to Morro Bay, having moved down from Santa Cruz in 1988. She recently had to relocate to Baywood Park, but her heart and business are in Morro Bay! While her birth place was in Chicago, her roots are in the small town of Concord Massachusetts, where preservation went without saying... She has a degree in Anthropology from UCSC, and spent about 10 years as an archaeologist on mostly regional (SLO, Monterey and Santa Barbara County) prehistoric and historic projects. She has served on various community boards and commissions, and is constantly impressed with the spirit of volunteerism on the Central Coast.